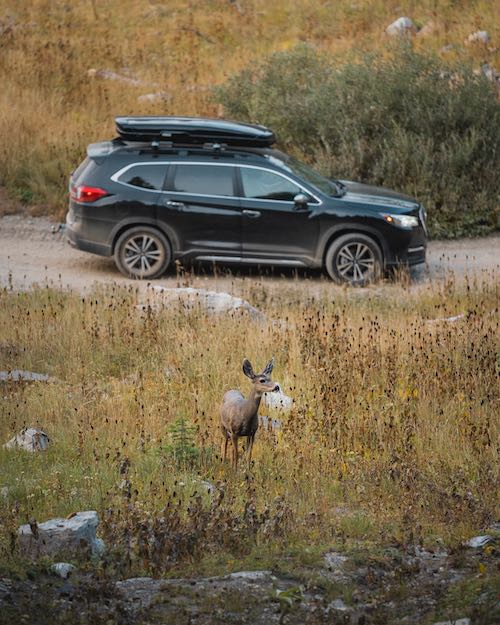 All-weather tires are built for safe driving no matter what the forecast. The all-weather tires can handle any road and weather conditions which makes them a genuine all-year-round tire. They hold the "Three Peak Mountain Snowflake" emblem which means that they have passed required testing on snow and ice. This is the same severe service rating also held by winter tires. This means that they can be used instead of winter tires in the winter as well as all other seasons of the year.
There is nothing safer in severe winter weather than a set of dedicated winter tires. But all-weather tires can handle unpredictable snow and ice, as well as hot, rainy summer roads and everything in between. Even when the temperatures fall below freezing, the all-weather tires rubber compound will still have excellent grip and traction on all surfaces.
All-weather tires, like the Nokian Nordman Solstice can be used in all seasons no matter what the forecast and, of course approved for winter use. The Nordman Solstice all-weather tires have excellent winter grip due to the "Snow Claws," which grip the road on snow and ice but also other soft terrains. In addition, these tires have a "Silent Groove design" that reduces the noise level both inside and outside the car with stable maneuvering due to Groove lifts, which help prevent rocks from getting lodged in the tire's grooves. These grooves also help cool the surface of the tires, which in turn helps them resist wear.
If in the market for a tire to handle all weather conditions, then you should consider the all-weather tires. They have become very popular as they are a genuine all-year-round tire with excellent performance no matter what road conditions or weather. They also give you the flexibility to travel within regions with different road conditions and weather. One other big plus is being prepared no matter when the first snow arrives. Not having to change tires into winter tires is an obvious advantage; however, it might be more convenient to keep a second set of wheels to facilitate the switch if the choice is to change into winter tires in the winter. Whether you decide to get all-weather tires for year-round use or to place dedicated snow tires in the winter, either option will allow for excellent traction and grip on both snow and ice so you can feel safe.
For more information regarding all-weather tires, visit: https://www.nokiantires.com/