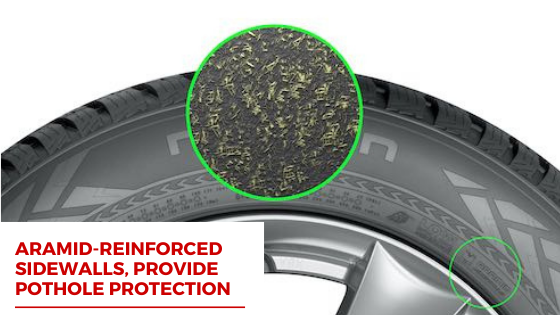 Winter driving can be dangerous if you don't have the correct winter tires mounted on your vehicle. Winter safety requires both a timely change of tires and that the tires you change to are good quality winter tires in good condition. The tread depth should be at least 5/32 inches.
Timely change: You will need to have your winter tires on your car before the winter weather hits should be obvious, but still, people get surprised and end up with the wrong tires. Using all-season tires in winter conditions is associated with great danger. They are not able deliver the grip that you will need for safe driving.
Good quality tires: You will need to make sure that the snow and winter tires you will put on are good. Free from any damages and remaining tread depth of over 5/32 inches.
The correct winter tires: You will need to make sure that the tires you have are winter approved. The tires should have the symbol indicating a 3-peak mountain with a snowflake inside it. You can choose either studded or non-studded tires and dedicated winter tires or all year round tires like all-weather tires.
Tread depth: You must check and monitor that your winter tires always have more than 4 mm remaining tread depth to ensure a good grip and short braking distance. Protection from slushplaning is also dependent on sufficient remaining tread depth.
For proper safe driving, make sure that you mount a set of good quality winter tires in a timely fashion. This is a prerequisite for safe winter driving.
For more information regarding winter tires and the time to change them, visit: https://www.nokiantires.com/