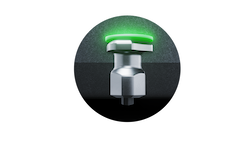 Some tyres can give you a perfect balance of good driving safety and comfort. Two of the winter tyres on the market that can deliver on that promise is the Nokian Hakkapeliitta 10 and the Nokian Hakkapeliitta R3. The Nokian Hakkapeliitta 10 are the latest generation of studded tyres that are able to handle perfectly icy winter conditions. The Nokian Hakkapeliitta R3 then has the latest non-studded technologies incorporated into the tread design and the rubber compound to deliver excellent grip in any winter condition.
Both are, of course, approved for winter use and should only be used during the winter season and to be alternated with summer tyres for the warmer seasons. Using two sets of tyres gives you perfect all-year-round safety and the best performance in all weathers. All you need to do is make sure that you manage the changing of the tyres so that you always have the winter tyres mounted when you drive in winter conditions. You should also not use them when the winter has passed, and there are warm weather conditions.
Non-studded tyres are not using metal studs to create the grip but instead use bio-based cryo crystal grip particles to create the grip on ice. These particles will be able to dig into the ice to create a good grip. The tread has also incorporated a large number of sipes that can adapt to different weather conditions. They have also incorporated so-called snow claws between the shoulders and the blocks to create a balanced winter grip on snow and ice; this allows these tyres to have excellent grip both on snow and ice.
Since the Nokian Hakkapeliitta R3 don't have studs, they can be used when you drive to any country and on any road during wintertime. They exhibit very low rolling resistance and provide you with very high driving comfort. Independent tyre tests rate this is the tyre with the lowest noise level. The low rolling resistance ensures that you will have low fuel consumption and tyres that will last due to a low wear rate. This means that you won't have to change to a new set of tyres that often and you won't have to visit the petrol stations as frequently anymore. So regardless of if your main driving is on snow or ice, the tyres can handle any winter.
When you drive in conditions that require studs due to very icy roads, which is often the case when you live close to the coast or large lakes, you will then need the Nokian Hakkapeliitta 10 for even better grip. They have excellent stud placement, including the shoulders that give you excellent grip when overtaking and turning. The studs are the latest eco studs, which are more durable, have less impact on the roads, and are quieter than the previous studs.
For both tyre options, the fact that you have the tyres mounted before the winter arrives remain critical.
For more information regarding Nokian Hakkapeliitta R3, visit: https://www.nokiantyres.com/