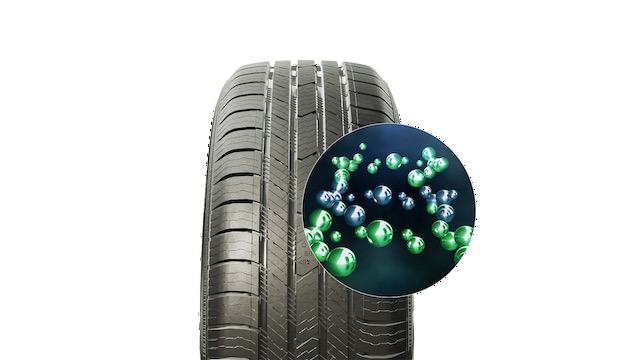 When buying tires for SUVs, it is important to consider how you will be driving your SUV and weather conditions.  It is important to remember that SUVs are larger and heavier than regular passenger cars, so things like grip and traction are important, especially on snow and ice, but also very important if you plan to take your SUV off-road or through rough terrain or in mud and heavy rain. Therefore, it is important to select a tire that allows the best grip and traction to allow for proper braking and acceleration. One should be aware that having an SUV with a 4-wheel drive will only help you when accelerating but not when braking.
If in the market for a tire for all year round use in an area with severe winter weather, you should consider an SUV all-weather tire, like the Nokian WR G4 SUV that allows for excellent year-round handling with reliable winter grip. Also, these tires come equipped with the "Aramid Sidewall Technology" for commercial-grade durability. Strong aramid fibers reinforce the sidewall, making them resistant to impacts and cuts, rendering them virtually puncture-proof. This allows for added peace of mind even if going off-road with your SUV.
Another thing to consider when buying tires for your SUV is to follow the manufacturer's recommendations regarding tire dimensions that are suitable for your specific SUV.  The right dimensions assure proper braking and handling of the SUV. Dimensions of the tires also play a role in traction and hydroplaning protection. Narrower tires being better at redirecting water than wider tires, but wider tires can offer better grip. This is only true if your tires are of premium quality and have an inherent good grip on the road. If in the market for SUV all-weather tires like the Nokian WR G4 SUV tires and the recommended tire dimensions are 275/65R18, then you would need 275/65R18 all-weather tires to have the best handling when you drive your SUV.
SUV all-season tires are an option if you live in an area with mild weather. All-season tires are great for all-year-round driving by offering excellent handling, great comfort, low rolling resistance, excellent grip, and traction without increasing fuel consumption. However, the all-season tires are not recommended in areas with severe winter weather as they aren't approved for winter use and thus do not have the severe service emblem. This is the marking that all the dedicated winter tires have and it differs from the M+S marking.
When buying SUV tires, you need to consider the weather conditions of where you live and how you will be driving your SUV. Whether you invest in SUV all-season tires or SUV all-weather tires, or even SUV Winter tires, always follow the manufacturer's recommended tire dimensions for your make and model SUV. This allows for the best performance and handling of your SUV, so that you can drive safely.
For more information on which type of SUV tires to choose, visit https://www.nokiantires.com