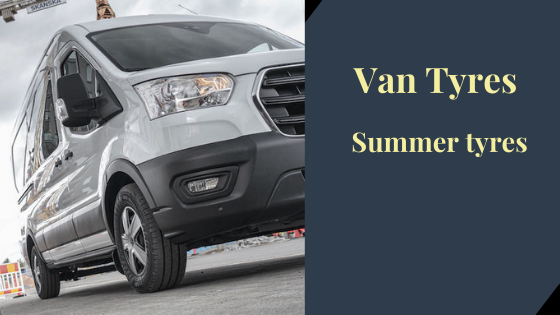 The greatest advantage of all-season tyres is the possibility to use only one set of tyres for the whole year. Nobody wants to have a second set stored away in some garage. The advantages of using one set for the whole year is obvious but are they safe? The advantages of all-season tyres are that they can be safely used in all kinds of weather conditions.
Unlike summer tyres, the all-season tyres can handle snow and ice with excellent grip and handling.
All-weather tyres hold the emblem or mountain snowflake symbol designated for use in severe winter conditions. This is different from an all-season tyre that is only safe in the spring, fall and summer season. The all-season tread is made from a rubber compound that is able to provide excellent grip for all weather and road conditions. In winter, when the roads are covered in ice and snow, they work just as well as when it is hot and dry.
Additionally, all-season tyres like the Nokian Weatherproof has a unique tread pattern with grooves that can effectively move snow, slush and water from the tyre to ensure excellent prevention from hydroplaning while still offering excellent grip and reliable handling. Hydroplaning can easily occur when the snow melts and there is slush on the road. These tyres will ensure hydroplaning resistance both in heavy rain or when you have melting snow. The Nokian Weatherproof will still be able to prevent hydroplaning and maintain the necessary grip that you need to handle your vehicle safely and comfortably in a controlled manner.
All-season tyres are the only tyres that can be used all year round. For serious and harsh winter conditions that require the best grip on ice and snow, the studded tyres remain the best option, but they aren't allowed to be used in every country, which is why you need other alternatives. For countries that don't have harsh winters and for the ones that have very few winter days, if any during the year, the all-season tyres will be the best choice.
The advantage with the Nokian Seasonproof in winters weather is that they are approved for winter use, so they are able to provide great lateral traction. All-season tyres outperform summer tyres in the winter. You should always refrain from using summer tyres when you have any snow or ice on the road. With its innovative design, the Nokian Weatherproof assures absolute grip and excellent handling even in the toughest of winters. This is because of the many innovations like polished grooves and the 3D self-locking siping, which minimizes heat generation, thereby improving the tyre's wear resistance. It also provides low rolling resistance to save fuel and the environment.
Instead of being unsafe or not being able to use your vehicle in areas that have unpredictable weather or where snow is very rare, the all-season tyres might offer you the best flexibility of any tyre option. With these, you can drive safely any day of the year.
For more information on premium all-season tyres, visit https://www.nokiantyres.com/