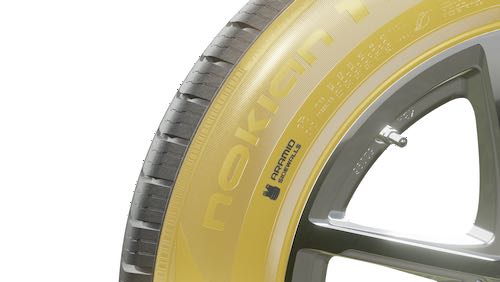 You should probably consider winter tires when living in an area with severe winter weather, especially in regions experiencing long winters. In locations like this, it makes a lot of sense to invest in dedicated winter tires. Winter tires come as either non-studded tires or as studded tires. Whether to choose studded or non-studded tires depends on the winter conditions where you live. Studded tires are best suited for hardpacked snow and ice, so if these are the conditions you live in, you should consider studded tires. If choosing studded tires, you should be aware that they come with some limitations due to the legal restrictions in many areas in the United States. Date restrictions are applied in all States, making sense as snow and winter tires are not made on dry asphalt.
In areas with severe winters, tires like the Nokian Hakkapeliitta 10 studded tires can offer you the grip and traction needed on ice and hardpacked snow. With their new innovative stud technology, you will be provided with superior grip, driving comfort, and eco-friendliness. The "Nokian Tyres' Double Stud Technology" allows for excellent winter grip so you can have maximum control with improved grip with both acceleration and braking. There is no longer any need to use chains with studded winter tires, not even in the most treacherous of conditions. Not needing chains is advantageous.
The main advantage of studded tires, as mentioned above, is the superior grip on icy and hard-packed snowy roads. The studded tires provide an additional level of grip because they are not just interacting with the road surface conditions; the studs penetrate frozen precipitation and dig in like miniature anchors. When you accelerate, brake, or turn on ice with studded tires, you will have the combined advantage of the winter tire compound and the studs clawing into the ice, which will improve the grip and handling responsiveness.
With many winter tires available on the market, it is essential to choose wisely. If in the non-studded tires market, you might want to consider the Nokian Hakkapeliitta R3, which provides a balance between safety and comfort. Offering maximum driving comfort in the most severe winter weather while saving on fuel costs. These tires can also be used on electric and hybrid cars. The "Arctic Sense Grip Concept" guarantees a reliable grip with the biobased "Cryo Crystal 3" particles added to the rubber compound, making for improved grip even on ice.
Whether studded or non-studded, snow tires offer exceptional grip on snow and ice and have passed all requirements in snow testing to be considered severe snow-service rated. They thereby hold the "Three Peak Mountain Snowflake" emblem. Snow tires need to be changed after the winter season into either all-weather tires or all-season tires. To make this transition easier, it might be worth keeping a second set of wheels to facilitate the changeover. This way, when winter or spring arrives, you will be ready.
For more information regarding snow tires, visit: https://www.nokiantires.com/